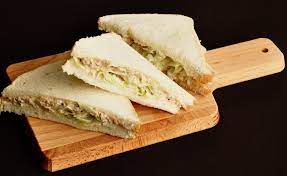 We can experiment with a lot of flavors with the Peri-Peri flavor itself. However, ever thought about how any dish would taste if it included both Peri-Peri and Tuna fish? Hot getting good vibes. Well, it is true and quite natural that the thought of Tuna fish being combined with any specific flavor would give a feeling of not wanting to have it. But the conception is changed here. Further reading will discuss how one can make a delicious and mouth-watering Peri-Peri Tuna Lettuce dish.
Tuna is a saltwater fish that comprises a large number of vitamins and minerals to provide. Some of these essential vitamins & minerals are – B Complex Vitamins, Vitamins D and A, as well as Iron, Selenium, and Phosphorus. Also, the fish provides a large amount of protein to the human body.
Peri-Peri flavor is something that comes in all the forms, such as powdery as well as sauce. The Peri-Peri flavor added to any dish or ingredient makes it delightful to consume and easy to eat. The tanginess of the flavor and its spiciness makes every taste bud dance with joy.
The High on Chicken Peri-Peri Sauce is something that every individual exploring for something extraordinary to eat would like for its taste. The sauce is easily blended with whatever items you want to blend it with.
Peri-Peri Tuna Lettuce Recipe
The Peri-Peri flavors combined with Tuna give an out-of-the-world feeling to the eaters. Apart from that, the crispiness and extra flavor added by lettuce make all the fun double up. Here, we would further dive into making the best Peri-Peri Tuna Lettuce Recipe by using the most prominent and impressive ingredients which are easily available to all. We would also use the High on Chicken Peri-Peri Sauce as this dish's main base, adding extraordinary flavors to its every bite.
METHOD
Preparation Time – 15 Minutes
Cooking Time – 10 Minutes
Servings – 2 Serves
Step 1
In the first step towards cooking the dish, you have to cook noodles according to the instructions given on the packet, and once cooked drain.
Step 2
Now, mix these noodles with onion, carrot, cucumber, and Tuna, as well as, squeeze some lime into them. Add some peanuts, lettuce, and coriander, along with both the oils. Finish the preparation by adding the High on Chicken Peri-Peri Sauce right into the mixture. Toss everything well!
Step 3
Your Peri-Peri Tuna Lettuce Recipe is ready to be eaten.
The dish was this simple and the least time-consuming to make!
Ingredients Used
50 ML of High on Chicken Peri-Peri Sauce
100 g of noodles (your choice)
Tuna tinned in water and drained – 1
Cucumber, finely cut– ½
Carrot, diced – 1
Onion, finely sliced – 1
Coriander, roughly chopped – 1
Roasted, salted peanuts – 50 g
Canola Oil – 2 Tablespoon
Fresh lime – ½
Sesame oil – 1 Tablespoon
Combine and mix all these ingredients well to make a dish that would be unforgettable for your friends and family. The recipe is high on all health contents and tends to be purely raw and fresh without any added preservatives. The High on Chicken Peri-Peri Sauce used in the dish is also healthily and with all due processes. The taste and texture of High on Chicken Peri-Peri Sauce are out of the world amazing and can be served even as a side dip with any of the dishes.
The Peri-Peri Tuna Lettuce dish can be said to be one of its kind with a package of all healthy nutrients combined in one dish along with flavors. Moreover, the tangy and spicy flavors added by High on Chicken Peri-Peri Sauce make the dish even more delightful and easy to eat. There are many other sauces present in the High on Chicken category which can also be used as a substitute for Peri-Peri sauce.
Tuna is much consumed in the South or Bombay regions and so, this dish would prevail highly in there. Even in countries outside India, Tuna is much in demand and people experiment a lot to create some new flavors and recipes with it.
It is always believed that there is no limit to the sky and thus, you can also make new dishes and be known by exploring and experimenting with whatever you get in hand and making the best use of it. Do not limit yourself to viewing recipes online and cooking, substitute elements with others, experiment to know how a different flavor would taste like, and, many more other such techniques are present to make you unique. Happy eating and Happy exploring!