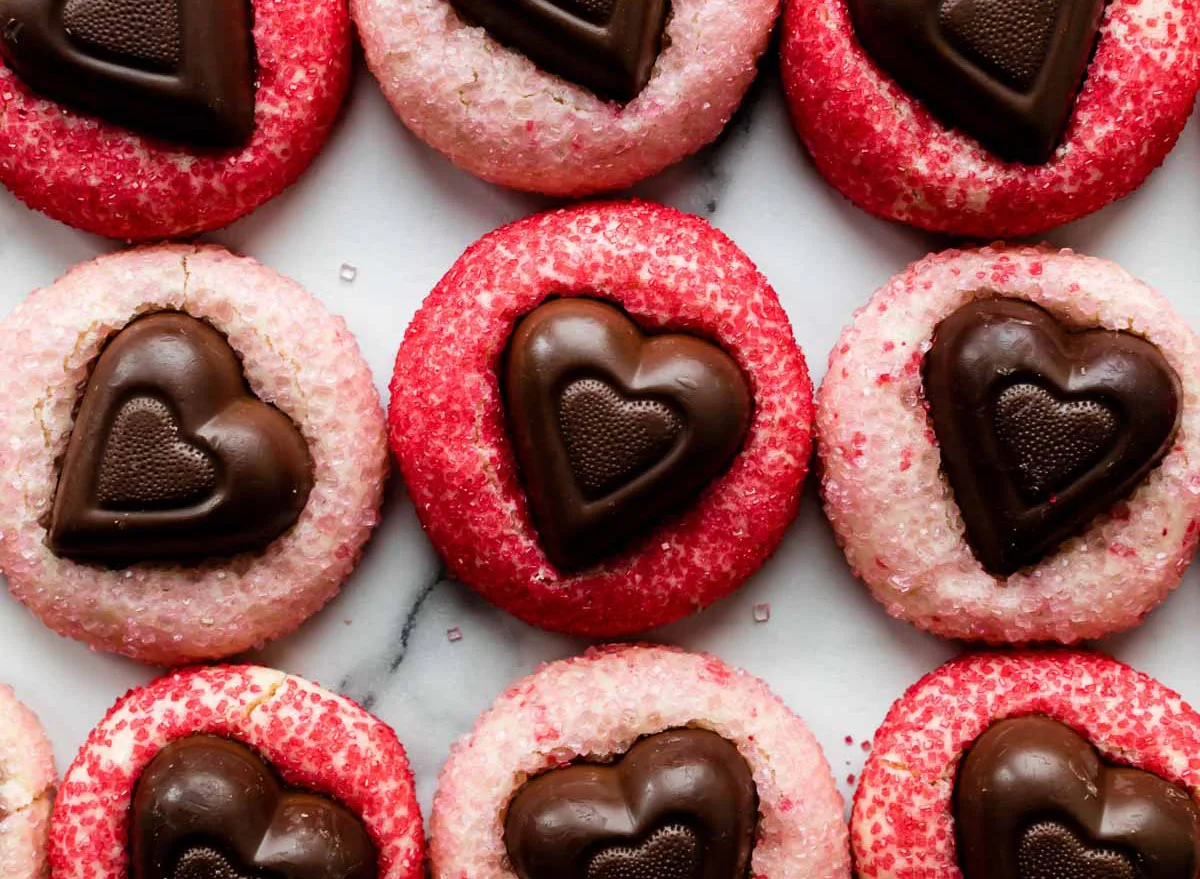 When we think of Valentine's Day, the image of heart-shaped objects, stuffed animals, flowers or even chocolates comes to mind. All this is part of the gifts we usually buy for our partner to celebrate this special day. Another idea we typically have is to invite the other person to dinner at our favourite restaurant. aUnfortunately, we can't do so due to the situation we are experiencing this year. So it's time to use your imagination and prepare an unforgettable evening at home to surprise your partner.
We published some unique menu ideas to surprise your partner on Valentine's Day a few months ago. In addition, you could find tips to decorate your home for the occasion. All this can help you a lot, especially if it is the first time you have done something like this at home. On this occasion, if your partner is passionate about sweets and desserts, we want to help you surprise her even more, and we have prepared for you a selection of our best desserts, perfect for making this Valentine's Day. This way, you can add that final sweet touch to the menu you plan to prepare for this special day.
Most of you reading this article think that showing your partner how much you love him should not be celebrated just one day a year, but every day you spend with them. But even so, you are looking for ideas to prepare a romantic evening, which is why we have prepared this selection of dessert recipes for Valentine's Day.
Some sweet ideas for valentine's day
From Homemade and Easy Cooking, we want to help you prepare your perfect dessert. For this reason, we have selected easy dessert recipes for Valentine's Day, with which you will surely surprise your partner on that particular night. Here you can find no-bake desserts, easy no-bake cakes and even chocolate cakes. You won't know which one you're going to stay with!
Nutella stuffed chocolates
The Nutella filled bonbons are a ten chocolate bonbon. They are highly recommended to give on Valentine's Day, a birthday, or any other particular date. In addition, they are effortless to do. We will only need a specific mould for chocolates (an ice mould will not work). Let's see how to make some chocolates filled with Nutella
Ingredients for 4 people:
1 bar of milk chocolate

One can of Nutella or another cocoa cream
Recipe of nutella stuffed bonbons:
Melt 2/3 of a milk chocolate bar in a water bath. When it has melted, remove it from the heat.

Add the remaining chocolate. We let it melt again. We do all this so that the chocolate is brighter. You can also do it in the microwave, but I don't recommend it since, in the bain-marie, they are also more colourful.

With a kitchen brush, we paint some special moulds for chocolates with melted chocolate. Make sure that nothing is left unpainted since this will be the outer layer of the chocolate.

Once you have painted it, remove the chocolate left out of the mould with a knife (so that it is minimally presentable) and put the mould in the refrigerator for about 15 minutes until it has cooled well.

Now we add the Nutella. We take a little of the Nutella with a knife and fill the moulds for chocolates with it. They should be filled almost to the top but leaving a small gap.

We seal the chocolates with more melted chocolate. Once you have closed it, remove the excess chocolate and put it back in the refrigerator for at least an hour. Let it cool well.

Finally, we unmold our chocolates filled with Nutella. They are easily removed, similar to removing ice.
And with this, we will have our Nutella-filled chocolates ready. Prepare them for someone, or make them for yourself! You will see that they are very good!
Homemade oreo cake without oven
Do you like cheesecake? Then you will like this homemade oreo cake even more. And it is so easy that it is made without an oven. You will need a few hours to set it (hours that you can dedicate to doing other things), but, except for that period, it is a cake that is made very quickly. So, this is also a quick and delicious easy dessert to make. The ideal in a recipe. Without further ado, let's go with the ingredients to make a homemade oreo cake:
Ingredients for six people:
25 oreo cookies (300g)
150g of butter at room temperature

500g of cream cheese. Philadelphia type

500g of whipping cream. Also known as whipping cream

Two tablespoons (15g) of neutral gelatin. You can also use six sheets if you use it in this format

80g sugar
Recipe
We separate the cookies from the cream. Remove one of the cookies, and then, with the help of a knife, separate the cream from the cookie.
Put the cream in a large saucepan. And the cookie, we crush it lightly by hand and place it in a blender. Shred well. You can use a hand mixer if you don't have a blender.
When a kind of fine grit is left, reserve approximately 1/3 of the crushed biscuit on a plate.
To the remaining 2/3, add the butter at room temperature and beat again. So that both ingredients are well integrated, this will be the base of our cake.
We continue with the oreo cake without an oven: We add this mixture to a removable cake mould. With these quantities, I used one of 20, but you can use one of a similar size without problems. With a spoon, spread all the biscuit and butter mixture over the entire surface, pressing it well and leaving no gaps. Then we put it in the fridge while we do the next step.
We put the pan where we have the biscuit creams over low heat. Add the cream, cream cheese, sugar and gelatin and stir constantly. Let all the ingredients melt. This mixture should never come to a boil, or it would take on an unpleasant taste.
When it is well undone, we add it to the biscuit base. Let stand for 10 minutes and then return to the refrigerator for a minimum of 4 hours. Better if it's a whole night.
The next day, we sprinkle with a sieve, or if you don't have it with a filter, the biscuit we had initially reserved. The one with no butter mixture. We unmold it, and it's ready!
Homemade oreo cake is a dessert that is available to everyone. Because it is not expensive and because it is very easy to do. In addition, you do not need an oven for its preparation. Ideal for the hottest days of the year. If you want to know more summer recipes, we recommend the one everyone asks us for and the most popular one, the recipe for cold cheesecake without an oven.