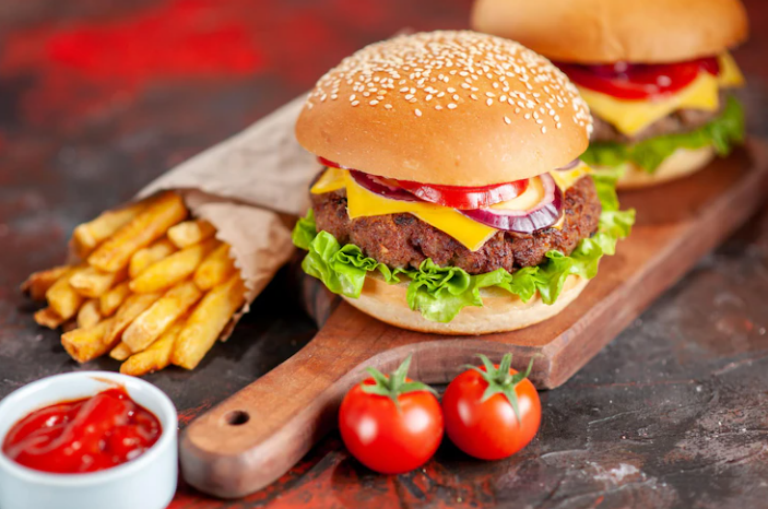 Have you ever tried buying burgers from chain burger restaurants?
The fact that chain restaurants maintain food consistency across all the locations is beyond amazing. Ingredient sourcing and recipe development unfold magic for chain restaurants – enabling the chefs to create a consistent food quality and taste.
Without quality cheese, burgers won't be the same for us and the quality of cheese used in preparing burgers helps shape the taste and appearance of our burgers. Every burger lover understands the importance of quality cheese like American cheese slices in their burgers.
For restaurant chains, most chefs either source their ingredients from the same suppliers or use the same kind of ingredients. It is only natural for chefs to use a similar kind of cheese to maintain a consistent texture and order for their burgers. But, do slices of cheese affect the consistency of burgers for chain restaurants?
Restaurants use high-quality cheese sourced from top cheesemongers in the market to preserve the authentic taste of their burgers.
In Australia, most chefs prefer American cheese slices for their burgers. Best-selling American cheese slices in Australia like hi-melt cheese and thins burger cheese slices have better melt-ability and functionality which makes them a top choice of many restaurants in Australia.
You can get the perfect American cheese slices for your burgers with Pure Dairy, the best bulk cheese supplier in Australia because cheese matters. Pure Dairy's team of experienced cheese slingers supplies burger cheese in bulk across Australia using a state-of-the-art cheese packing process for quality cheese sourcing.
The great thing about your burgers is that there is always a way to make those good burgers taste even One of the best things about your burgers – there is always a way to make those good burgers taste even better.
Australia's favourite comfort foods are constantly evolving, so why have it any other way when you can have tasty burgers every time the urge strikes?
Using the right slices of cheese is one of the easiest ways to perfect the art of burger making. You can maintain your cheese-to-bun ratio using evenly sliced cheese and those slices melt perfectly while heating with patties.
Pure Dairy's hi-melt cheese is a good melting cheese for burgers as it does not leach water when heated and evenly spreads over the pattie.
Regardless of whether people are making burgers at their house party or cooking for the kids, they want to eat the best possible culinary. And choosing proper slices of burger cheese can make a massive difference. Preparing those yummy delicious burgers which you see on social media posts or restaurant brochures have one thing in common – cheese slices perfected by chefs with years of experience in cheese making. Delicious burgers with consistent flavour and texture in each bite are easy to prepare when you perfectly cut your cheese.
Finely sliced cheese slices preserve the texture and flavour of your cheese. Since you use several slices of cheese, you would do well to prepare even slices for burgers. Even cheese slices mean your cheese is melting at a similar rate when heated and you end up with a perfectly delicious burger with oozing yellowish cheese from each side of your pattie. On the other hand, uneven slices require different heating to properly melt them, which can affect your pattie. You can avoid this with even slices. Also, you get similar-better results from your burgers every time you use even cheese slices. They taste good and the texture is similar and on top of that, your burgers taste good.