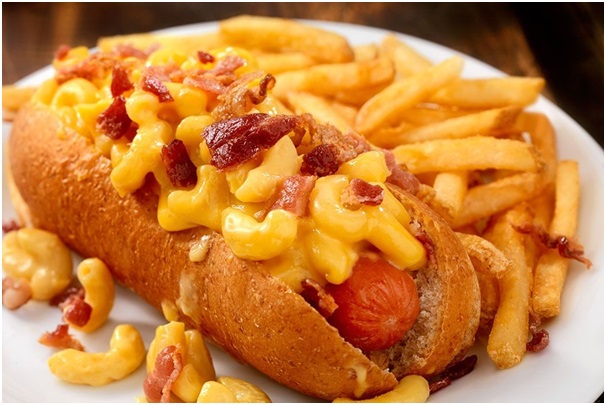 Restaurant businesses require a significant investment of your time, money, and effort. You can succeed in the restaurant industry only if you are knowledgeable about the challenges and have a well-developed strategy. Since food is the most essential aspect of a restaurant, restaurant owners should continually improve the variety and quality of their food. A restaurant that adjusts its menus to the changing trends and offers quality food consistently is always going to do well.
Restaurants across Australia often serve cheese sauce as one of their most popular ingredients. Served together with other food items, cheese sauce provides a delicious flavour and an incredible texture to various dishes. If you run a restaurant in Australia and don't use cheese sauce, you should try it out.
Cheese sauce is a versatile and highly regarded ingredient used in multiple ways in the culinary world. The most popular use for cheese sauce is in pasta dishes and on nachos. In the meantime, here are some ways you can use cheese sauce to attract customers to your restaurant:
Cheese Sauce Dip
One of the most popular uses of cheese sauce is as a dip. Cheese sauce makes for an excellent dipping sauce for Corn Chips, Fries, Crunchy Bread, Crispy Vegetables and whatever else you see fit. You can make it ahead of time since the dish reheats well, meaning it is easy to whip up when a customer orders it.
Veggie Cheese Puffs
You can make these in minutes, and it may be the perfect appetizer; a delicious puff pastry shell filled with creamy cheese sauce and topped with fresh veggies. It is the ideal pairing of buttery puff pastry and crunchy vegetables with the sharp, creamy cheese sauce.
Cheese Sauce Spread
Cheese sauce on burgers, pizzas and sandwiches sounds good, doesn't it? If you haven't already, give it a try! If you don't have cheese slices, just spread some delicious cheese sauce on your buns, base or bread, and now your cheese sauce is a spread! Try it, trust us!
Salad Dressing
A cheese sauce salad dressing is easy to prepare and is packed full of flavour. Prepare the salad however your customer prefers it, and then get some toasted garlic and mash into a paste, add pepper and cheese sauce and stir. Now you have a great cheese sauce dressing for any salad.
Topping
Cheese sauce is always a good choice. You can add cheese sauce to any dish if you wish. There should be no end to the number of dishes you can top with cheese sauce, whether you want to add to an already impressive bowl or create a stunning appearance.
Although cheese sauce is a favourite ingredient for many restaurants across Australia, handling it is sometimes challenging. If you make the cheese sauce in your restaurant, it won't be consistent, and it won't last very long. However, a good cheese sauce from a reputed supplier can ease things up. So, if you are looking to buy cheese sauce from a reputable company, then look no further than Anita Cheese Sauce from Pure Dairy. Pure Dairy can supply you with Anita Cheese Sauce in bulk to save you time and money. Find out more by contacting them today.