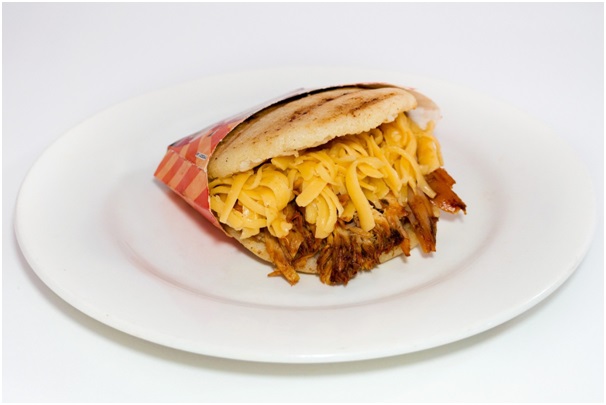 Meltability is one of cheese's most essential properties, mainly when applied as a topping or as an ingredient in prepared foods. It is challenging to measure cheese meltability because cheese meltability depends on the type of cheese, which defines the cheese's composition and microstructure.
The meltability can be impacted by the cheese's maturity, how it's made, and where in the world it's made. This can also change depending on whether you prepare your shredded cheese in your restaurant or order it already shredded.
Making packaged cheese involves further processing of natural cheese. Natural cheeses of different types and maturity levels are blended and shredded with emulsifying salts and heated under partial vacuum while constantly agitated until a homogeneous mass is obtained. Hand-shredded cheese, however, is easy to make and doesn't take much time. You only need the cheese block and the food processor or box grater without any other additives for this process.
Many people assume that hand-shredded cheese will perform best in a meltability test. However, this is not true; often, pre-shredded cheese melts better. You cannot deny that some shredded cheese manufacturers use nasty substances like starch and other additives like sorbic acid, natamycin, etc. However, making hand-shredded cheese in your restaurant is a time-consuming process.
It is incredibly convenient to buy packaged shredded cheese from your supplier, as you can use it on anything from pizzas and pasta bakes to sandwiches and tacos. There are many brands available on the market for shredded cheese. However, Pure Dairy's Mexi Shred Blend offers you one of the best packaged shredded cheeses that will perfectly match your restaurant's needs.
Mexican Shred Blend offers four kinds of cheese commonly used in preparing Mexican cuisine as shredded cheese. In Mexican cheese blends, Monetary Jack, natural cheddar, asadero cheese, and Oaxaca cheese are generally used.
The Monterey Jack cheese is a semi-firm, creamy, mild-flavoured cheese made from cow's milk, whole or skimmed. It melts quickly, and it is mild in taste so that you can mix it with anything.
Natural Cheddar is a hard, white cheese manufactured from milk, salt and enzymes with some colours added. The taste varies with age as it matures over nine months to two years.
Queso Asadero is one of many Mexican white kinds of cheese creamy, smooth, semi-soft and melts very rapidly and is widely used in Mexican recipes. Unlike Monterey Jack, it has a string cheese texture like mozzarella.
Oaxaca cheese is a semi-soft Mexican cheese named after the region of Oaxaca in Mexico. This stringy, buttery, mildly sweet, stringy cheese is made with cow's milk and has a stringy texture. It is used in various Mexican and non-Mexican dishes like pizzas, nachos, or cheese-topped guacamole.
With packaged shredded cheese, you get all the benefits of hand-shredded cheese as well as convenience and affordability.
Mexi Shred Blend melts on anything hot or cold, adding flavour and visual appeal to countless dishes while decreasing kitchen preparation time and being useful across multiple applications. The product delivers exceptional melt and consistency, as well as a perfect blend of stretch and flavour. And most important, these Mexican shredded blends come with no additional additives. If you need ready-to-use shredded cheese for your restaurant, please get in touch with Pure Dairy. You can even order in bulk in Australia.