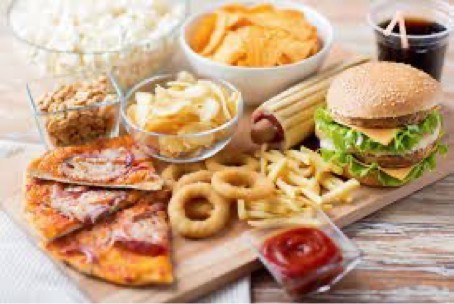 Are you in search of a quality fast-food in Dubai? Well, there are dozens of fast-food restaurants in this city. As in the beginning, the foreign tourists are not familiar with the local cuisines so they prefer fast-food and for that they are countless options. If you are also the fast-food fanatic then you have a lot to explore in this world-class tourist destination. Along with reputable food brands such as McDonald's or KFC, you also explore other high-quality restaurants, offering quality fast-food for both natives and foreign tourists.
This write-up has rounded up some leading fast-food destinations for you so that you enjoy best food along with exploring this awesome city. Interestingly, all these following fast-food restaurants fall into your confined budget.
1. Blaze Burgers
Let's start off with this option for having delicious fast-food during your tour. During a JBR walk, you come across "Blaze Burgers" that is situated at the Sadaf section.
The major dish in its menu is burger but other than that, you also find the wide array of snacks. Therefore, you should never miss out this ideal fast-food destination in your trip.
It never compromises on the quality of meat; hence, people prefer it for awesome food. Another strong reason why people prefer it because it is not expensive compared to some other restaurants.
It is essential to know that the Expo 2020 Dubai is all set to inspire everyone locally and internationally, so with exploring fast-food chains, you should also visit it. For enjoying maximum in this event, it is better to have Expo 2020 Dubai Discount.
2. Fuddruckers
It is the famous American food chain that is very popular in Dubai and you must try its large size burger. If you wish to enjoy American style food in the Arab's world then visiting its outlet in Dubai is must for you.
If you talk about its menu so you explore salads, burgers, shrimps, soups, steaks and much more. The diversity of food in this restaurant makes it the better choice for everyone in Dubai.
During your vacation, you should take out time and visit this food destination in order to experience the unbeatable taste in the reasonable prices.
3. Yalla Momos
You should awesome fast-food in the nice cheerful place called Yalla Momos in the Al Karama. While exploring out its unmatched menu, you find vegetarian dumplings and meat from the well-known Nepalese cuisine that is called momos.
You never stick to fast-food only as you also get a chance to have drinks and traditional sweets. If you are fond of exploring new cultures and their traditional cuisines then this place is the right one to visit.
Another place to interact with the people from different cultures under one-roof in Dubai is none other than Expo 2020 Dubai. Before, you gear up for that it is very important that you opt for Expo 2020 Dubai Discount as it assists you to make the most out of this great event.
.