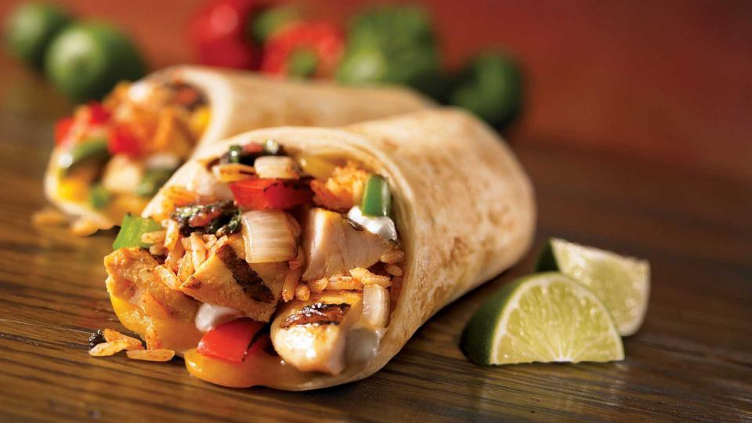 A tasty street snack from Pakistan is peri-peri chicken shawarma. This shwarma recipe is one of the best peri-peri chicken recipe. The crumbled meat is combined with the hot red pepper paste, and the mixture is then placed within a pita. Next, chopped onions, tomatoes, cucumbers, and a yogurt drizzle are added to the shawarma. The shawarma can be made ahead of time and heated afterward. This is a fantastic alternative if you are catering to a large gathering of individuals. Using chicken thighs or breasts, you may prepare peri-peri chicken shawarma. Use chicken thighs that have been sliced into small pieces if you prefer to use boneless, skinless thighs.
If using chicken breast, you can skip this step since it is simpler to shred. The spicy mayonnaise, a favorite side dish in Pakistan, is served with chicken shawarma. The mayonnaise can be made at home or purchased from a nearby shop.
A well-known spice blend in South Africa and other parts of the world is called peri-peri sauce. The ingredients include ground chilies, cayenne pepper, garlic powder, and onion powder. The sauce pairs well with chicken shawarma because it has a tangy flavor and is not too hot. The peri-peri sauce and pita bread accompany the chicken shawarma. If you'd like, you can also include hummus and salad. While some people wrap their chicken shawarma sandwich in a tortilla or wrap, others prefer to eat it open-faced. Eating the meal on a plate is uncommon because it is typically served as fast food, although it is simple enough if you desire it.
Prep time: 15-20 min
Serve for: 1
Ingredients
Pizza dough:
-1 cup of heated water (110°F/45°C)
– 1 packet of active dry yeast
-1 tsp of white sugar
-1/2 cup bread flour
-2 teaspoons of olive oil
-1 tsp salt
Toppings:
-1 pound chicken breasts or thighs, cubed
-3 tablespoons olive oil, divided
-1 onion, chopped
-2 cloves garlic, minced
-1 red pepper, diced
-1/2 teaspoon salt
-1/2 teaspoon pepper
-1/4 teaspoon crushed red pepper flakes, optional
-2 cups tomato sauce
-1 cup water or chicken stock
-3 tablespoons fresh basil or oregano leaves
-1 teaspoon fresh thyme, minced
-Fresh basil leaves for garnish
-1/2 cup mozzarella cheese, shredded
Directions:
Step 1:
Preheat the oven to 350F.
Step 2:
Mix the chicken, salt, cumin, chili powder, High On Chicken peri-peri sauce, and olive oil thoroughly in a large bowl.
Step3:
Spread out on a parchment-lined baking sheet, then bake for 15 minutes, or until well heated through.
Step 4:
Take out of the oven, then leave to cool slightly.
Step 5:
Combine the chicken shawarma, onion, bell pepper, cucumber, and parsley in a sizable bowl.
Garlic powder, yogurt, and lemon juice are added; blend thoroughly.
Add black pepper according to taste.
Before serving, spoon 1/4 cup of the chicken mixture over each pita bread and top with olive oil, and drizzle some High On Chicken peri-peri sauce.
Occasions when you can make a peri-peri chicken pizza
Making this chicken shawarma recipe only takes 15 minutes and is incredibly simple. This is a fantastic choice if you need a quick dinner recipe or something to put in your kid's lunchbox. This recipe is perfect if you're searching for a tasty way to liven up your next gathering.
It's better to use leftover chicken when you are in a hurry or don't like cooking than peri-peri chicken shawarma is a suitable dish. If you don't have any, you can quickly prepare the chicken in the oven and then set it aside to let it cool a little before incorporating it into your shawarma recipe.
Frequently Asked Questions (FAQs)
What components makeup shawarma chicken?
The essential ingredients of traditional chicken shawarma are well-marinated chicken pieces that are piled on a vertical rotisserie or spit and slow-roasted for days in their juices and fat until they are perfectly soft and very fragrant.
What is traditionally on shawarma?
Tabbouleh, fattoush, taboon bread, tomato, and cucumber are typical accompaniments to shawarma. Amba, pickled turnips, tahini, and hummus are some of the toppings. Turkish döner kebabs and Greek gyros are two foods that are similar in the area.
How healthy is shawarma chicken?
Undoubtedly, a healthy diet includes chicken shawarma. This recipe is delicious and nutritious because of the lean, skinless chicken, olive oil, and numerous fresh spices.
Is the meat in shawarma raw?
Because shawarma is a dish frequently prepared in front of the customer, the cooks and the eater share responsibility for the food's safety. It takes time to cook the meat thoroughly. Don't eat the shawarma if you think the meat wasn't cooked correctly.
What makes shawarma so spicy?
Ground cumin, coriander, and black pepper are the ingredients that give shawarma spice its characteristic flavor. Cinnamon, cloves, allspice, and dried mint are additional ingredients. You can also find nutmeg and cardamom in some recipes.